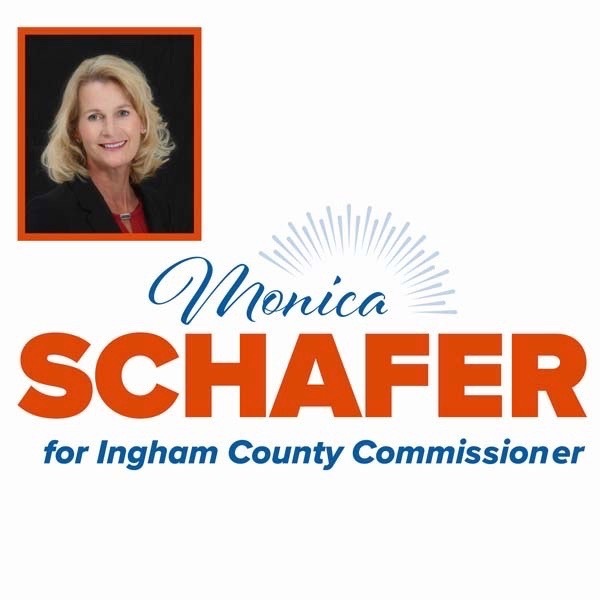 Announcing!
I, Monica Schafer, your Ingham County Commissioner, a local business owner, board member, coach, volunteer, wife, and proud mother of six children, am announcing my candidacy for Ingham County Commissioner, District 15.
"I will serve with Honesty and Integrity."
My successful campaign will continue by contacting my friends, family, and community leaders to ask for your endorsement, financial support, and volunteer efforts.
I will run a lean and effective campaign, and our family will continue to invest, but I need your support to win despite this.
With your help, I can look forward to serving the district as your next
Ingham County Commissioner.
Donated before using an account?
Login