PRESIDENT TRUMP ENDORSES NEW HAMPSHIRE REPUBLICAN MATT MOWERS FOR CONGRESS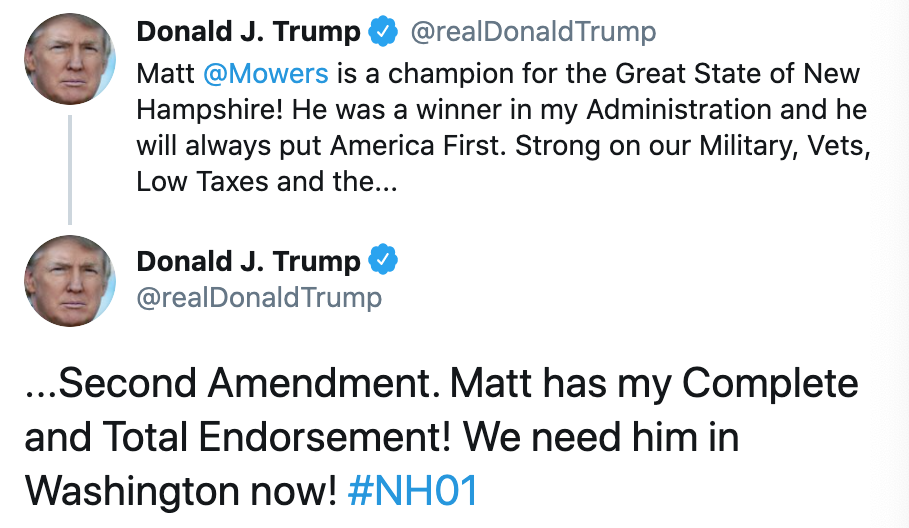 President Trump agrees - turning NH-01 red is key for taking back the House from the Do-Nothing Dems in November. Help our President take back the House by chipping in to Matt Mowers, Trump's pick for NH-01.
Donated before using an account?
Login