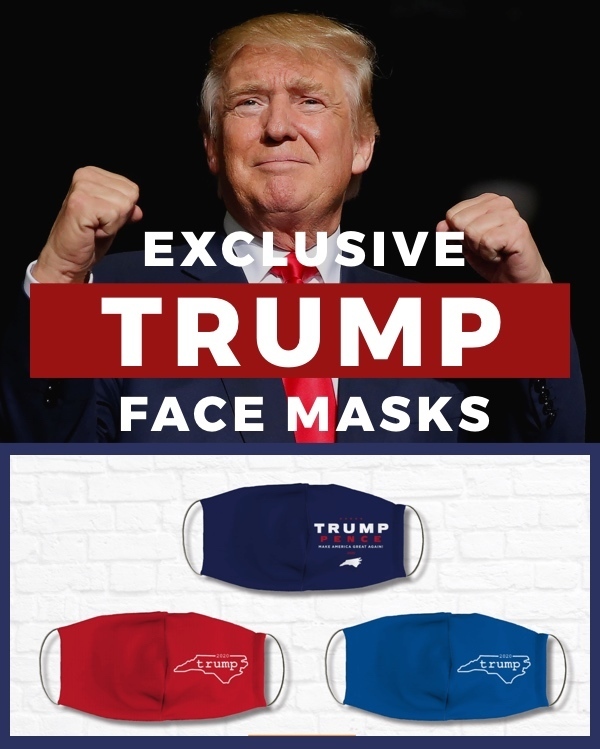 Certified Website Of President Trump's Battleground Victory Campaign (NCGOP)
Contribute $35 or more TODAY and we'll send you ALL THREE SPECIAL EDITION 2020 Trump-Pence North Carolina face masks!
We have an extremely limited supply of these exclusive masks - less than 100 left - so be sure to order yours NOW before it's too late.
Don't delay! Claim this special offer before it's too late!
Donated before using an account?
Login