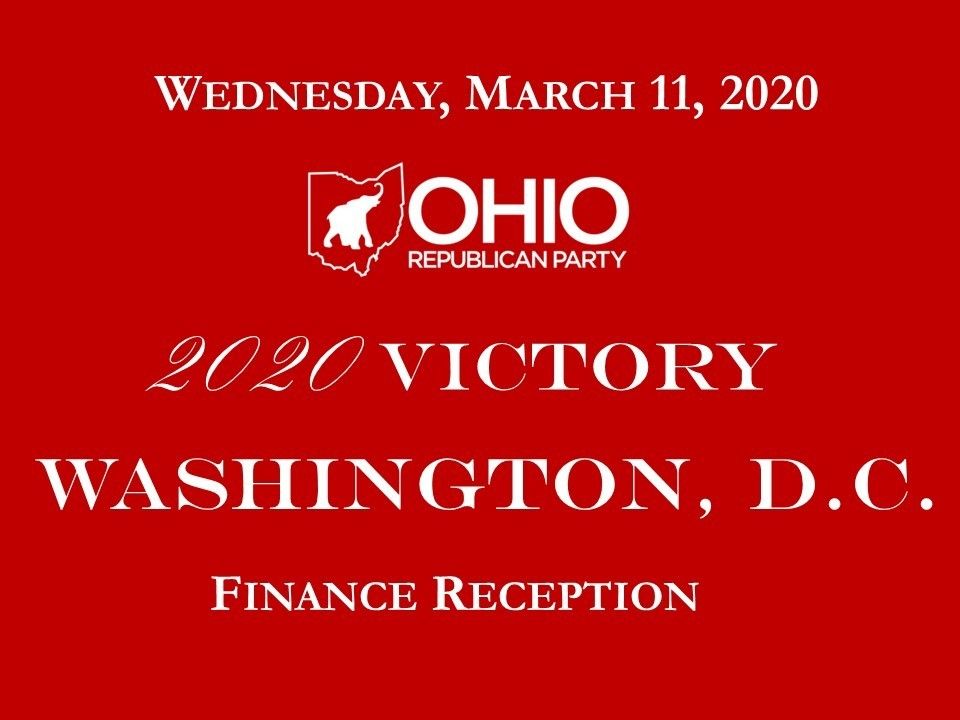 Ohio Republican Party
4th Annual 
Washington, D.C.
Finance Reception
to benefit the ORP Federal Account as we prepare for November 3, 2020!
honored guests
***************
Senator 
Rob Portman 
and all members of Ohio's Republican 
Congressional Delegation 
***************
Wednesday, March 11, 2020
Private Sponsor Reception │ 6:00 p.m.
General Reception & Program │ 6:30-7:30 p.m.
EVENT LOCATION:
101 Constitution Avenue N.W.
Suite 600E
Washington, D.C. 
Private Reception - $2,500 per person/PAC
Private reception from 6:00-6:30 p.m. and general reception 6:30-7:30 p.m.
General Reception - $1,000 per person/PAC
General reception 6:30-7:30 p.m.
Questions? Please contact ORP Finance Director Susan Humphrey at (614) 456-2041 or [email protected]
All solicitation of funds in connection with this event are by the Ohio Republican Party and not for Senator Rob Portman or any current member or candidate for the US House of Representatives or the US Senate. 
Donated before using an account?
Login