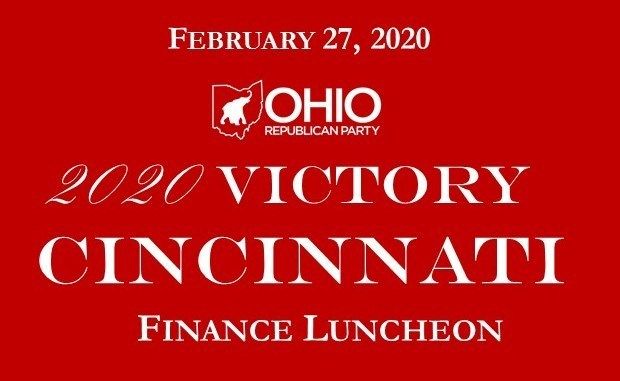 Ohio Republican Party
2020 VICTORY
Cincinnati
Finance Luncheon
Chairman Jane Timken cordially invites you to join featured speaker
Lara
Trump 
Thursday, February 27, 2020
Private Roundtable │ 11:45 a.m.
Sponsor Photo with Lara Trump │ 12:15 p.m.
Luncheon & Program │ 12:30 p.m.
*Doors open at Noon.
EVENT LOCATION:
The Queen City Club
331 E. Fourth Street │ Cincinnati, Ohio
Questions? Please contact ORP Finance Director Susan Humphrey at (614) 456-2041 or [email protected].
All solicitation of funds in connection with this event are by the Ohio Republican Party. Lara Trump is appearing at this event in her personal capacity and only as a featured speaker. She is not seeking or asking for donations.
Donated before using an account?
Login