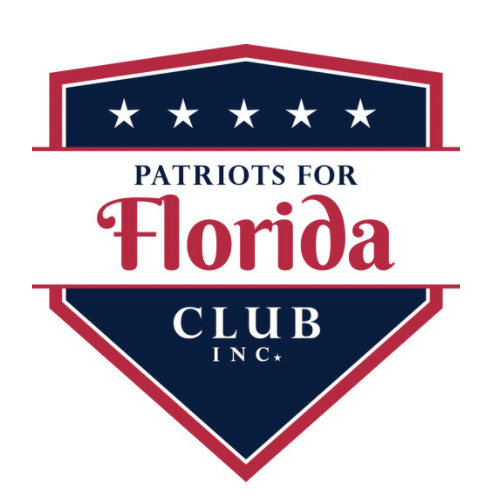 PATRIOTS FOR FLORIDA CLUB, INC. Is a Florida Not-for-Profit Corporation that Supports and Encourages the Agendas of our 46th Governor of our Great State of Florida, Ron DeSANTIS, as well as our 45th President of the United States, Donald J Trump by Providing High-Quality Educational Events & Programs for its Membership.
Your purchase supports our efforts to continue
Educating Florida about Issues that Matter!
Donated before using an account?
Login