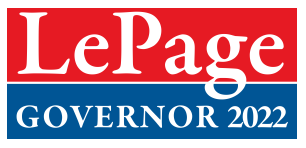 This is a special page for those who wish to contribute a significant amount to the LePage 2022 campaign. 
Individuals along with businesses and corporations can contribute to Maine Governor races. The same limit applies for each entity, separate. Business and corporate contributions can come straight from the entity.
Each contributor who gives $1,725, the legal maximum, during the election cycle will become a member of the CAMPAIGN CABINET, the special donor club within the campaign. 
Donated before using an account?
Login