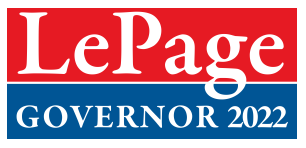 MOVE MAINE FORWARD

Paul LePage is ready to get to work for the people of Maine once again as Maine's next Governor.

This is the year that we Move Maine Forward for good, but only with your help!

Donate today to Paul LePage's Official 2022 Campaign! Your donation will help get Paul's message out so we win on November 8th!
Donated before using an account?
Login