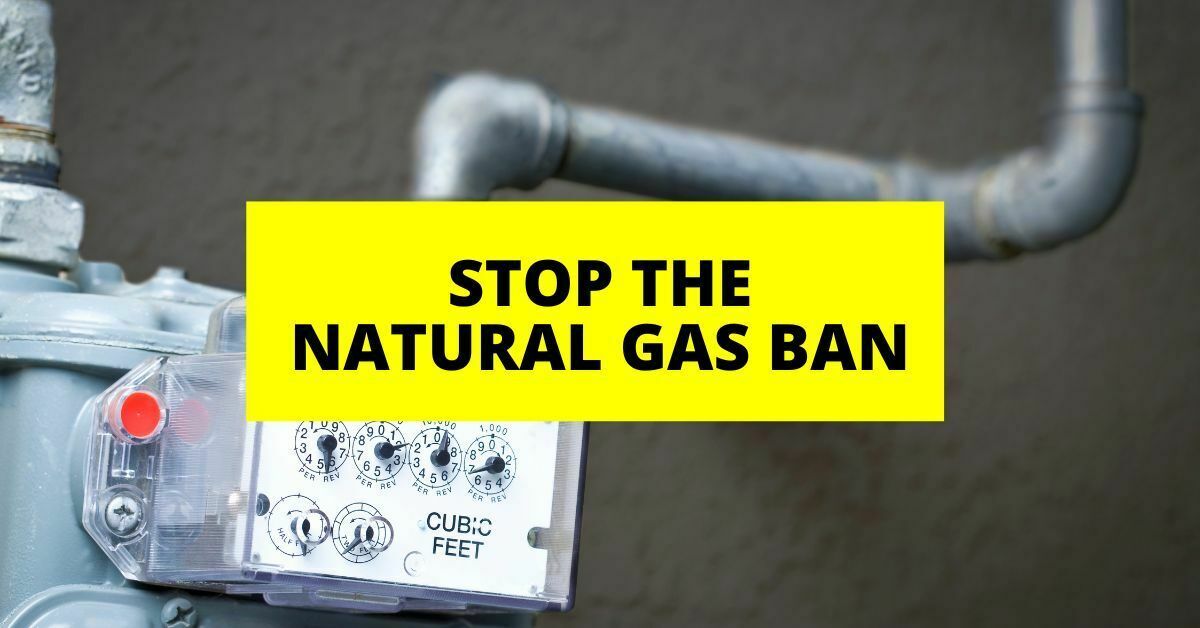 Stop the Natural Gas Ban! Don't Force Homeowners to Pay for Costly Utility Retrofits 
Local politicians in California are proposing costly bans on the use of any natural gas appliances in ALL homes and buildings. The mandate requires every homeowner pay for costly retrofits and removal of all gas appliances - costing the typical homeowner $26,000-31,000!
If adopted, home values in our area will immediately PLUMMET as any new homebuyer will be forced to factor in these retrofit costs in the purchase. 
Even homeowners who don't sell will be forced to retrofit their homes and remove ALL gas appliances!
Join the fight to STOP this costly new utility retrofit mandate!  We simply cannot afford it – so please contribute whatever you can TODAY!
Donated before using an account?
Login