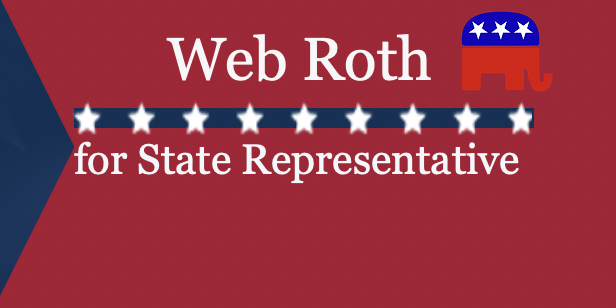 Donate today to support Web Roth for State Representative!
Web needs your help! It doesn't matter whether it is a big or small donation; everything helps! With your donation, Web will purchase campaign supplies like yard signs, social media advertising, and pamphlets to hand out to people on their doorsteps. 
Help elect Web by donating today!
Donated before using an account?
Login