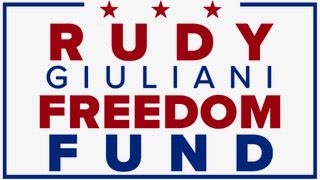 DEFEND RUDY
Now that the Deep State has put a massive bull's eye on Rudy Giuliani's back, he has no choice but to turn to patriots like you for help.
Please make a contribution to the Rudy Giuliani Freedom Fund as he battles for freedom and justice in Biden's America.
Donated before using an account?
Login