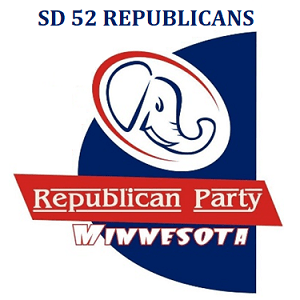 Donate today to support the Senate District 52 Republicans!
The Political Contribution Refund program allows you to receive a refund of up to $50 per individual or up to $100 per married couple once per calendar year. If you haven't yet used this program in 2023, you can donate and receive a full refund for that amount from the State of Minnesota. SD52 GOP will mail you a receipt and instructions on how to claim your refund. It typically only takes a couple of weeks! If you have questions about the PCR program or about donations in general, please e-mail us at [email protected].
You can also mail checks, payable to 52nd Senate District RPM. Send checks to 52nd Senate District RPM, PO Box 211607, Eagan, MN 55121. Checks are also eligible for the refund program.
Donated before using an account?
Login