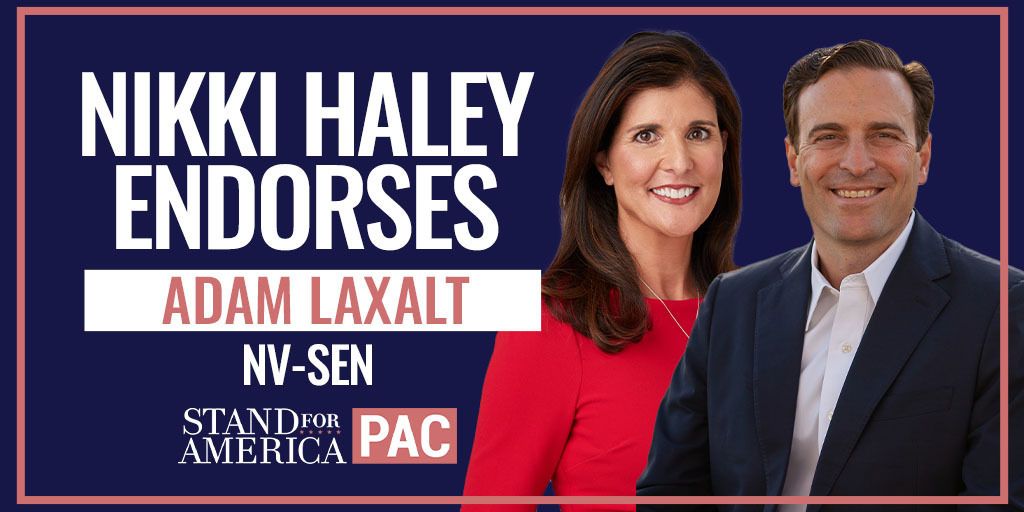 As a naval officer and Iraq veteran, Adam has stared down tough situations. And as Nevada's 33rd attorney general Adam fought tirelessly for the safety of local communities. That is why I have given Adam Laxalt my official endorsement.
Helping Adam Laxalt win in Nevada is so important, but polls are close and the Left is spending millions to try and defeat him.
Chip in to help Adam win his fight and become Nevada's next U.S. senator.
My very best,
Nikki Haley
Donated before using an account?
Login