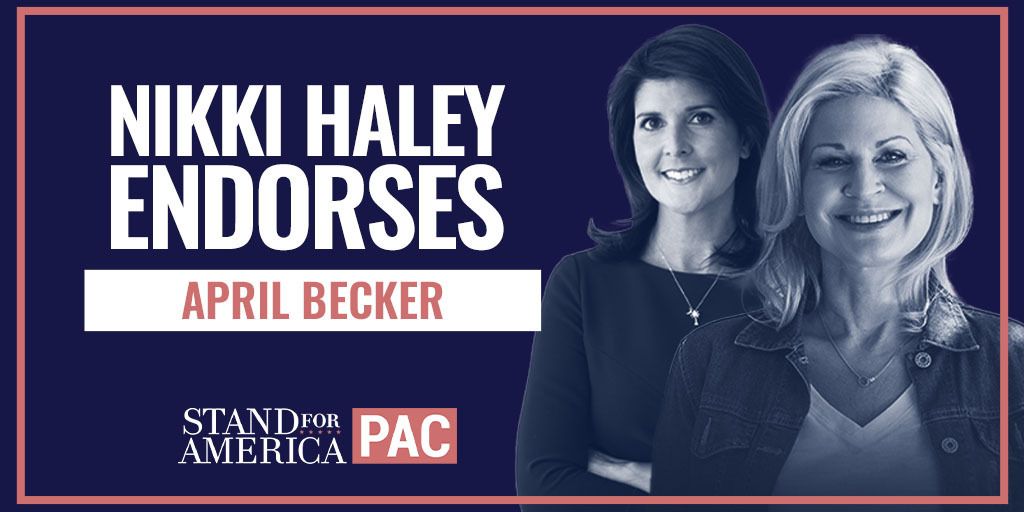 April Becker is a mother of three, a business owner, and a real estate attorney who is ready to fight for the people of her district. She's focused on solving issues that matter – lowering prices at the pump, standing up for parents, and strengthening our economy.
This is a TOP pick-up opportunity for Republicans, and we have a great candidate running who can flip this district in November.
My very best, 
Nikki
Donated before using an account?
Login