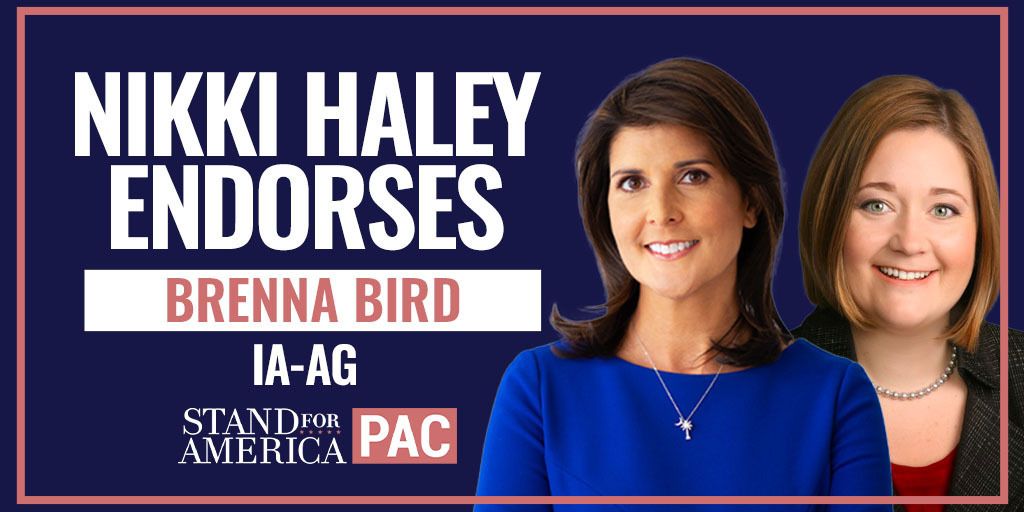 Brenna Bird is a conservative warrior who is taking on Iowa's Democrat attorney general. 
Democrats think people are okay with government regulations run amok. We have to prove them wrong.
They are terrified of my friend Brenna because she isn't afraid to stand up for conservative values. We need to make sure she gets elected.
If you're able, chip in anything you can to help conservative Brenna Bird defeat the Democrats.
My very best,
Nikki Haley
Donated before using an account?
Login