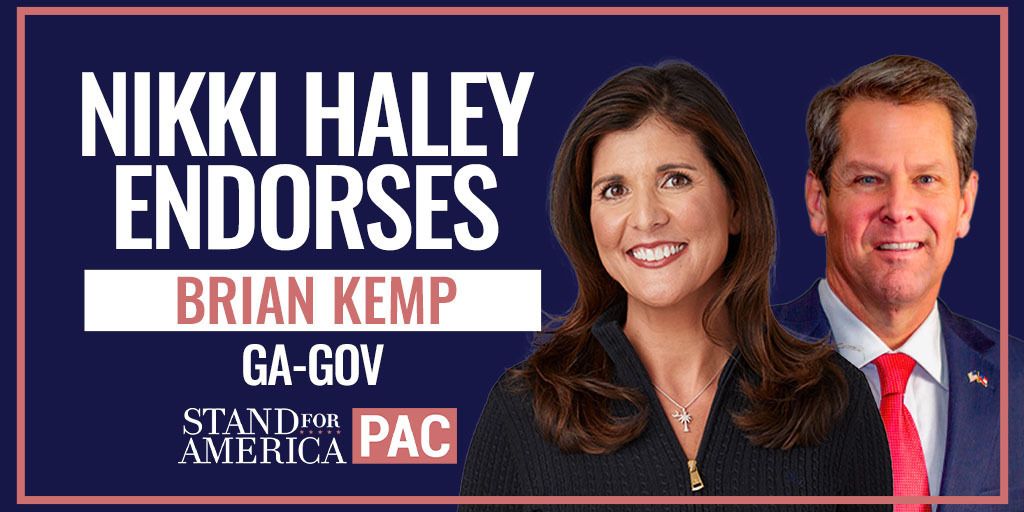 Brian Kemp understands that conservative solutions work, which is why I have given him my official endorsement.
When we help reelect Brian Kemp, we're not only fighting for a conservative champion who is looking out for Georgians, we're STOPPING radical liberal Stacey Abrams from taking charge.
Both of these things are so important. And with Stacey Abrams' massive warchest, winning won't be easy. If you have anything to spare, please rush a donation to help Gov. Kemp win right away.
My very best,
Nikki Haley
Donated before using an account?
Login