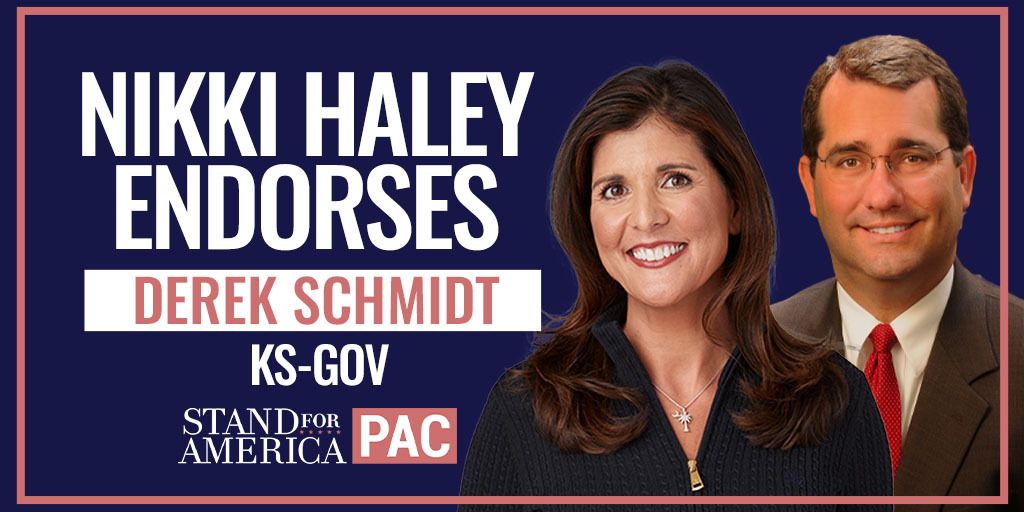 As Kansas' second longest-serving attorney general, Derek Schmidt has proven he has the principles and the courage to stand up to Kansas liberals. He has stood by law enforcement, gone after criminals, and fought to make Kansas a safer state. 
Derek Schmidt is exactly the kind of governor Kansas needs. That's why I'm proud to endorse Derek for governor.
Derek is running in a key pick-up race for Republicans, and he's being outraised two-to-one. We can help him win in November and flip this seat, but it will take all of us stepping up.
Chip in to help Derek Schmidt today.
My very best,
Nikki Haley
Donated before using an account?
Login