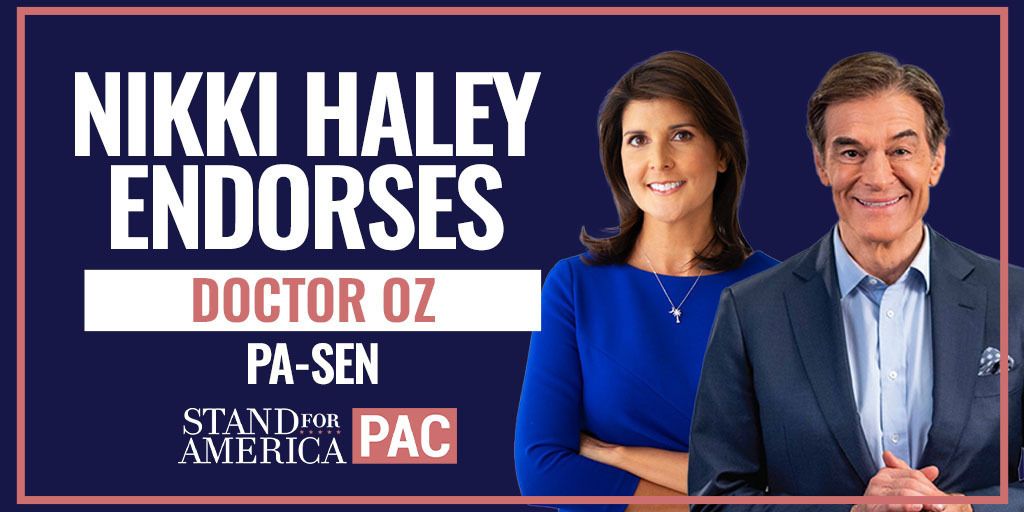 Dr. Oz is a surgeon, fighter, and healthcare advocate who will bring a dose of common sense to the Senate.
The latest polls show Democrat John Fetterman in the lead. He's also leading in the fundraising race, outpacing Republican Dr. Oz by millions of dollars.
If we don't keep this seat RED, it will have a grave impact on our chances of taking back the Senate in November.
If you have $1 or more, can you pitch in today to help keep Pennsylvania RED?
My very best,
Nikki Haley
Donated before using an account?
Login