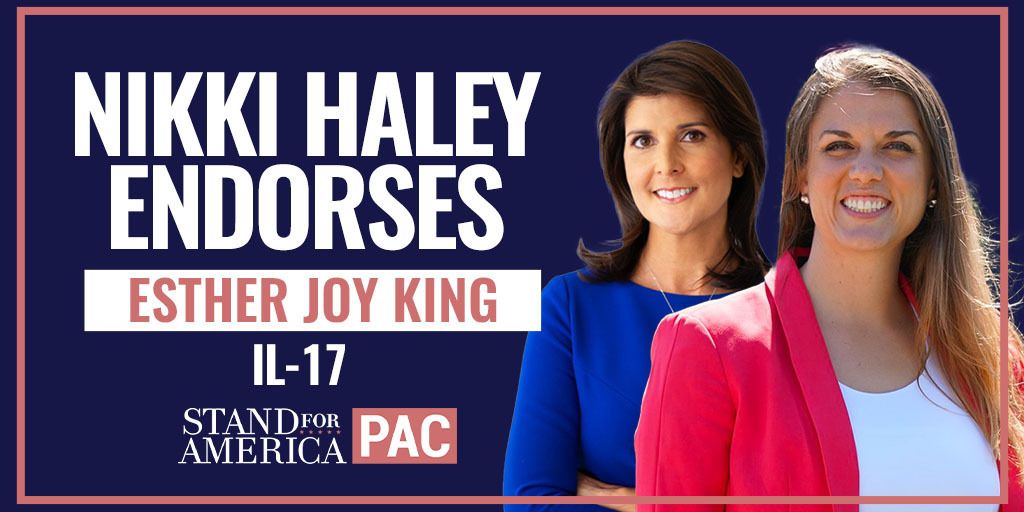 Esther Joy King's love of God and country has fueled her life of public service. She's a JAG officer who isn't afraid to buck the establishment and will fight to protect our kids, veterans, and farmers. 
Taking back the House means winning in Illinois, and Esther is the kind of leader we want in our corner. She's a strong conservative who needs our help to win. 
Can you chip in $17 or more to help Esther Joy King win in IL-17? 
My very best,
Nikki Haley
Donated before using an account?
Login