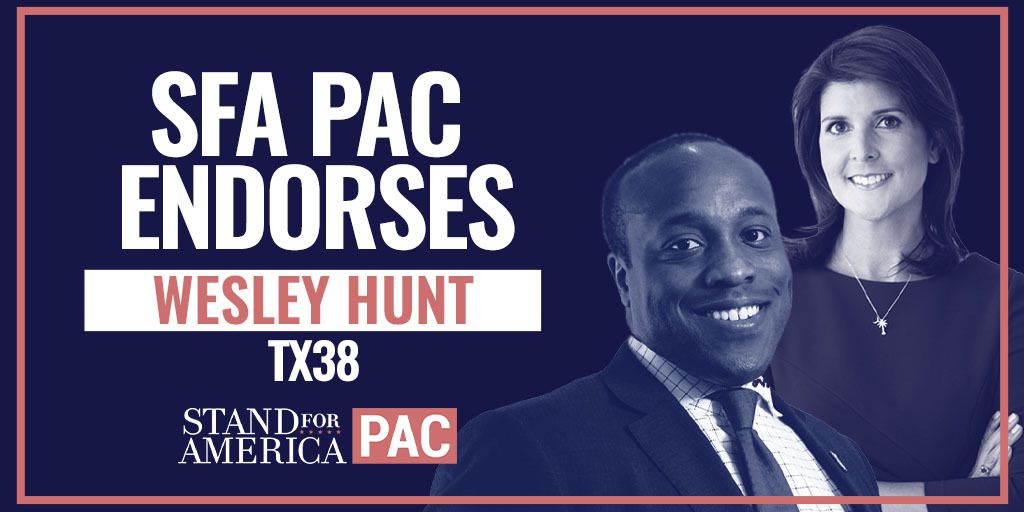 My good friend and true patriot, U.S. Army Captain Wesley Hunt, is fighting to win Texas' NEW congressional seat that could make or break our effort to FLIP the House back into conservative hands.
His primary election is just weeks away and he needs your help.
I endorsed Wesley Hunt because he's a strong leader who will fight to secure our border, stand for parents' right to participate in their children's education, and stop out of control inflation. 
I'm hoping I can count on you to pitch in to Wesley Hunt's election campaign right away. 
My very best, 
Nikki
Donated before using an account?
Login