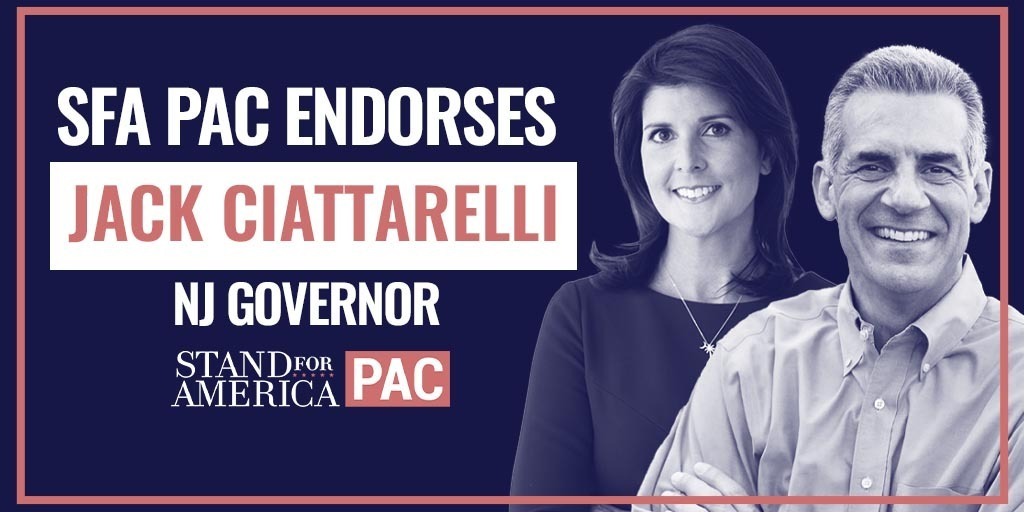 I just endorsed Jack Ciattarelli for governor of New Jersey.
If you want to help elect a strong Republican who will support our law enforcement, cut taxes, and promote commonsense solutions, I'm asking you to join me in supporting Jack today. 
Jack can flip New Jersey RED with your help, but he won't win against the Democrat incumbent without the support of conservatives like you. 
Let's work together to help Jack Ciattarelli win in November.
Thank you for your support.
My very best,
Nikki
Donated before using an account?
Login