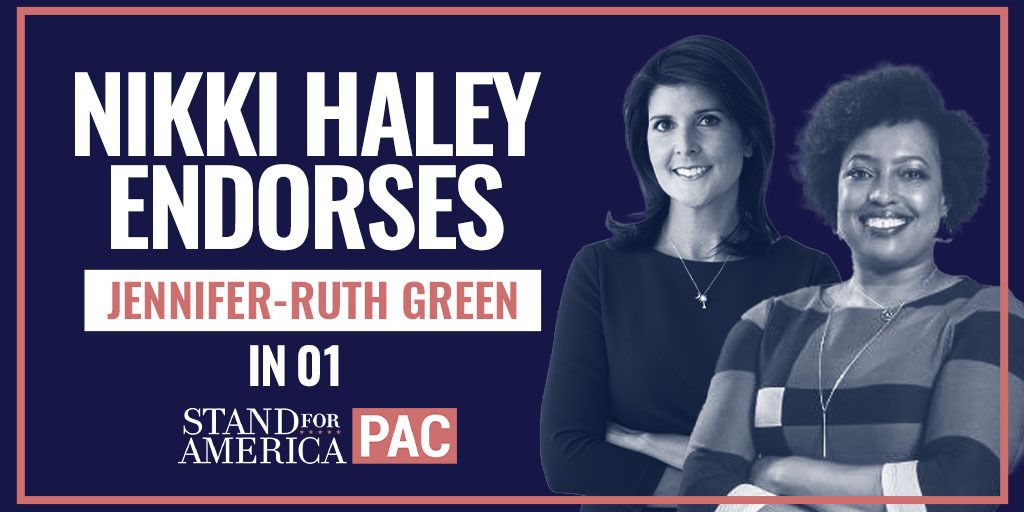 Jennifer-Ruth Green is an Air Force Academy graduate, an Iraq war combat veteran, and now a Lt. Col. In the Indiana Air National Guard.
While Democrats try to divide America, Jennifer-Ruth is a powerful spokesperson for why Republican principles help all Americans.
Jennifer-Ruth Green is an outstanding Republican candidate for Congress in IN-01, which is why I just endorsed her and hope you'll rush your support to her campaign right away.
My very best, 
Nikki
Donated before using an account?
Login