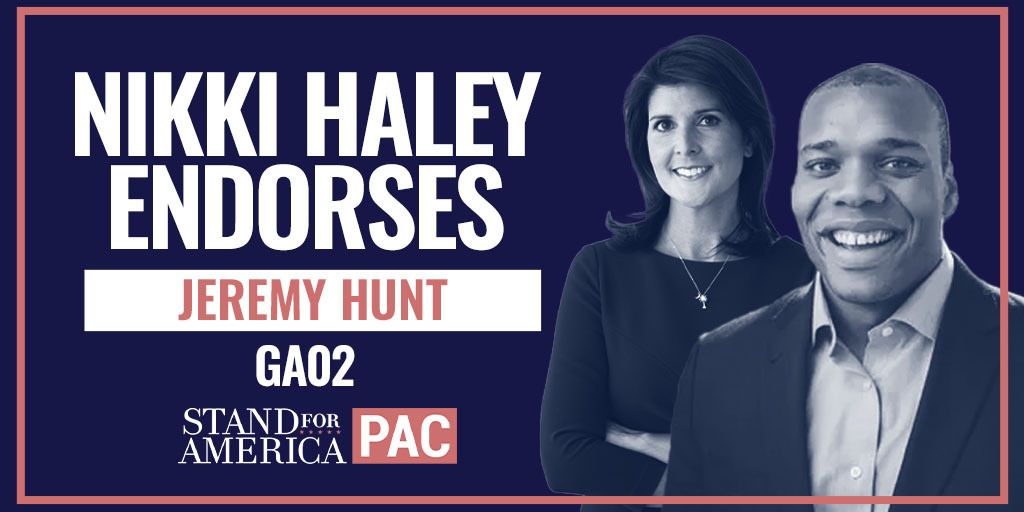 Jeremy Hunt is a father, a veteran, and a proud conservative running for office in GA-02. I just endorsed him because he's an outspoken champion for conservative values and will be a fantastic leader in Congress.
In order to help him win, I'm asking 500 people to step up with a donation in the next hour. Can I count on you? 
My very best, 
Nikki
Donated before using an account?
Login