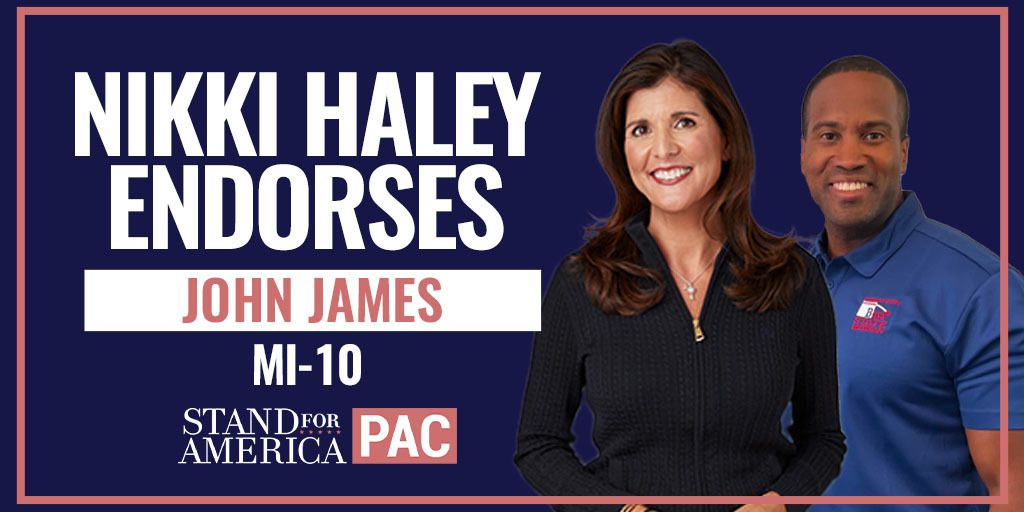 John James is the embodiment of the American Dream. A veteran, a family man, a businessman…John knows better than anyone that America is the land of opportunity. But we have to fight to keep it that way. Luckily, John is a born fighter, and he won't give up on this country…EVER.
This is why John James has my official endorsement. He is exactly the kind of conservative fighter we need in Congress.
His primary election is one week away. Which is why I'm hoping you'll step up and give a donation to his campaign today.
My very best,
Nikki Haley
Donated before using an account?
Login