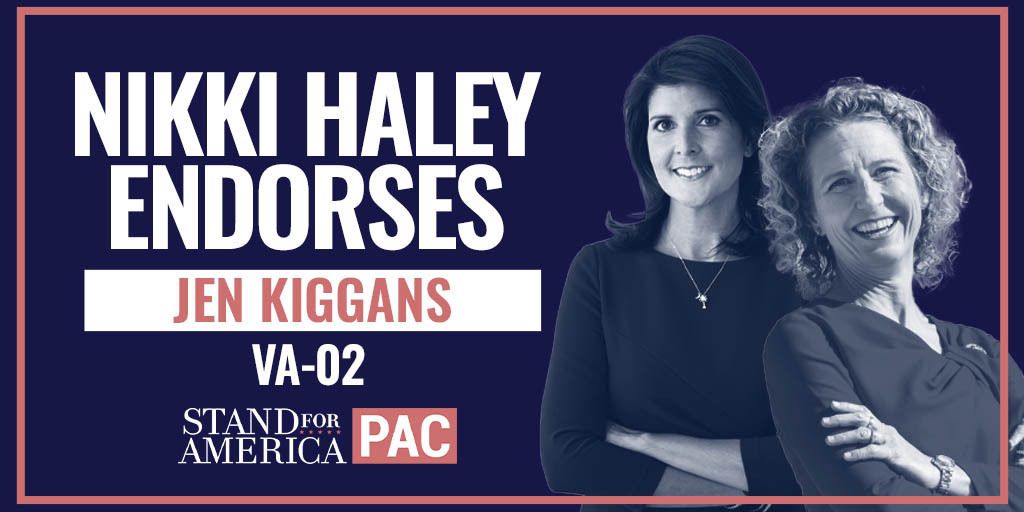 As a wife, a mother, a U.S. Navy veteran, and a nurse practitioner, Jen Kiggans has proven that she is a courageous leader the people of Virginia need.
With your help, we can make sure Jen Kiggans wins her race and flips VA-02 RED. 
Donate today to help Jen Kiggans flip this seat and take back the Republican majority in Congress!
My very best,
Nikki Haley
Donated before using an account?
Login