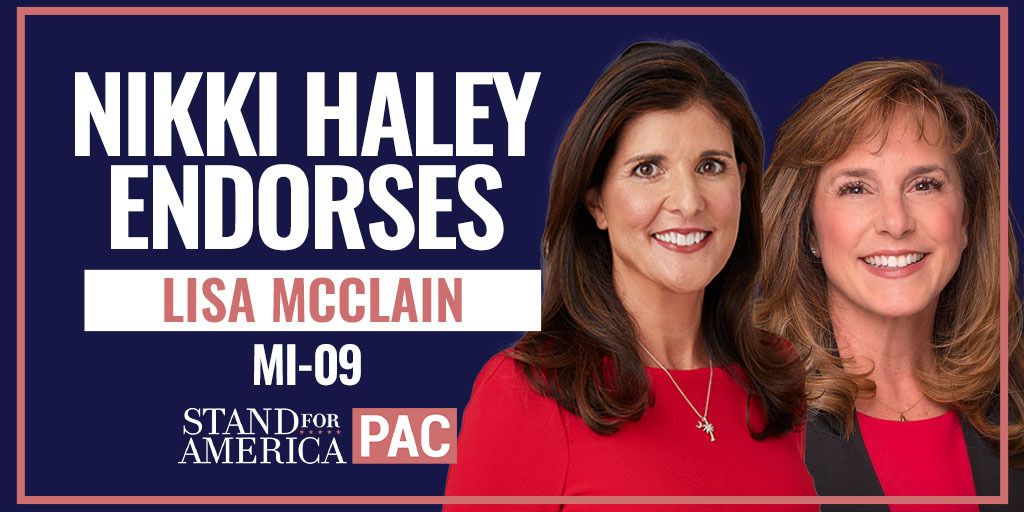 Lisa is a pro-life, pro-jobs, conservative warrior who takes on the Left in Washington and fights for hardworking American families. She is the woman Michiganders need in office, which is why she has earned my official endorsement.
Lisa is a fighter who is willing to stand up to the radical Left. She came to Washington, D.C. to save our country, and she's also bringing some much needed common sense to Congress.
It's up to us to help her win so she can continue to do great work in Washington. 
Pitch in today to help Lisa win Michigan's 9th District.
My very best,
Nikki Haley
Donated before using an account?
Login