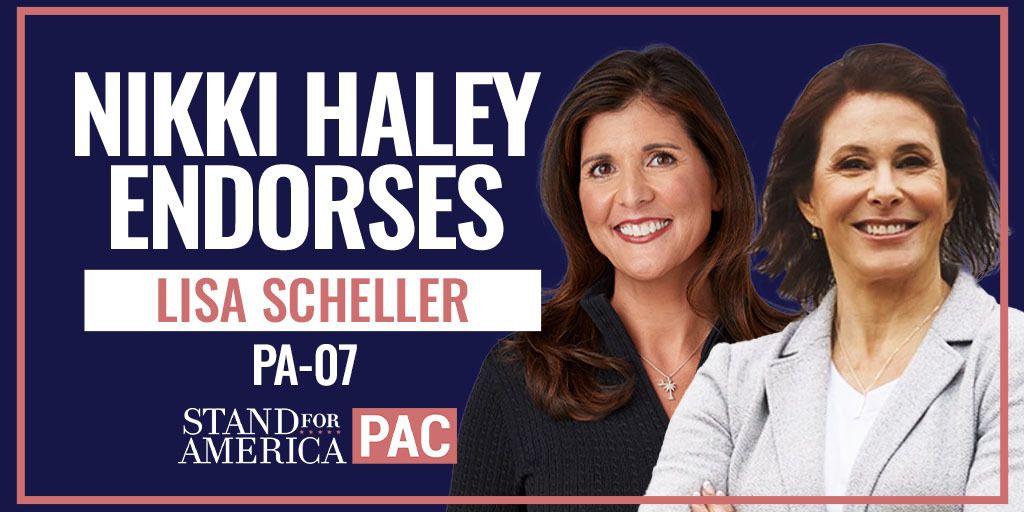 The 2020 race for Pennsylvania's 7th Congressional District was a narrow one, with Democrat Susan Wild winning by just a few points. 
This year, we have a chance to flip this seat and elect conservative leader Lisa Scheller. 
Lisa is committed to empowering parents, securing our nation's border, and standing up to woke cancel culture. She's the granddaughter of immigrants and CEO of a manufacturing company. With her experience she knows the value of the dollar and hard work. 
I am proud to endorse Lisa Scheller for PA-07 and I hope you will join me in fighting for her. 
My very best,
Nikki Haley
Donated before using an account?
Login