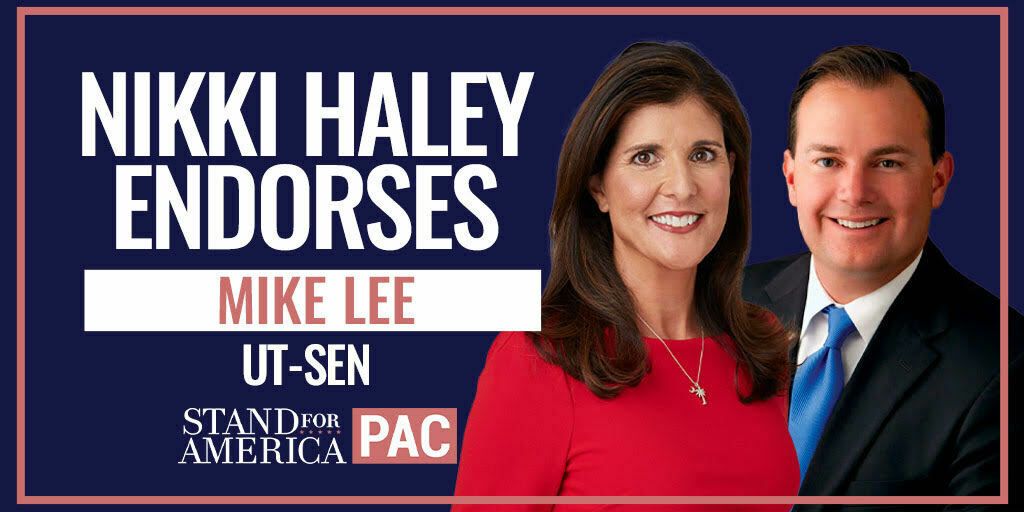 Mike has spent his career fighting for our conservative values. From his experience as assistant U.S. attorney in Salt Lake City to his time as a U.S. senator, Mike has proven he is a staunch conservative and defender of the rule of law.
Utah is usually a red state, but Democrats united around an Independent candidate with the hope of knocking off Sen. Lee. I've endorsed Mike Lee because we have to do everything in our power to make sure he gets reelected.
Help reelect Sen. Mike Lee today.
My very best,
Nikki Haley
Donated before using an account?
Login