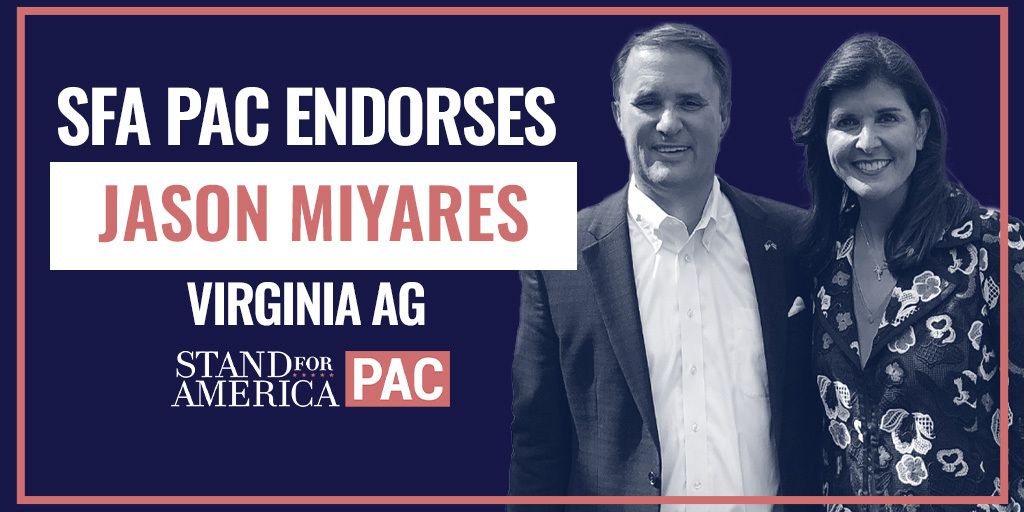 Virginia's election is just days away and the Attorney General race is a statistical tie.
I am calling on every conservative reading this to chip in by midnight tonight to help Republican Jason Miyares defeat his Democrat opponent on November 2.
Jason Miyares is a former criminal prosecutor and a strong conservative who is ready to defend and uphold Virginia's Constitution and fight to keep the people of his state safe.
These final days of get-out-the-vote efforts, last minute ads, phone calls, and door knocking will make or break the results.
Can you pitch in anything you are able right away to Jason Miyares' campaign? 
My very best,
Nikki R. Haley
Donated before using an account?
Login