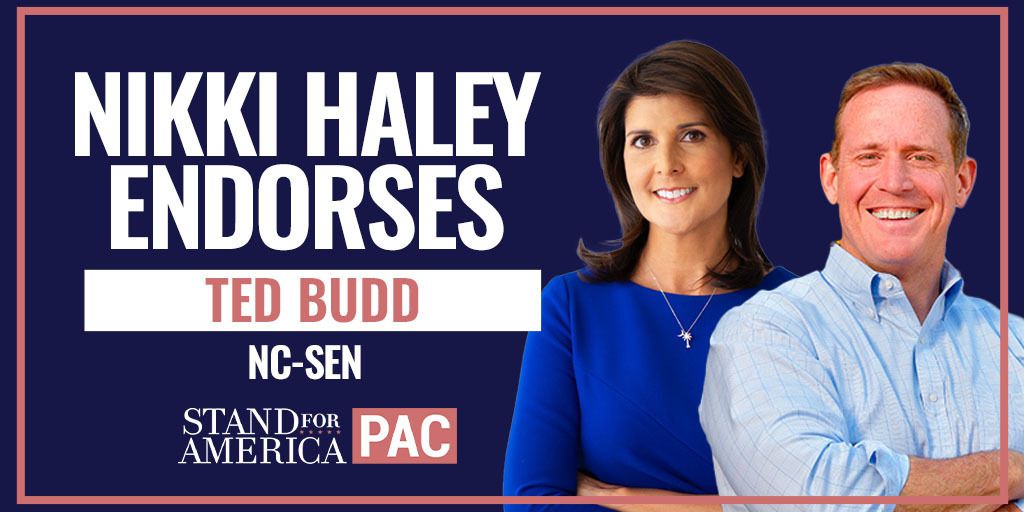 Ted Budd is a dedicated husband and father, and small businessman. He learned the values of hard work, family, and faith growing up on his family's farm. It's the same farm he's raising his kids on today.
Ted Budd knows what's at stake: reckless spending, family values under attack, and the integrity of our constitutional rights.
But Ted won't win without support from grassroots conservatives across our country. That's why I'm asking if you can pitch in $24 to help Ted get elected in North Carolina. 
My very best,
Nikki Haley
Donated before using an account?
Login