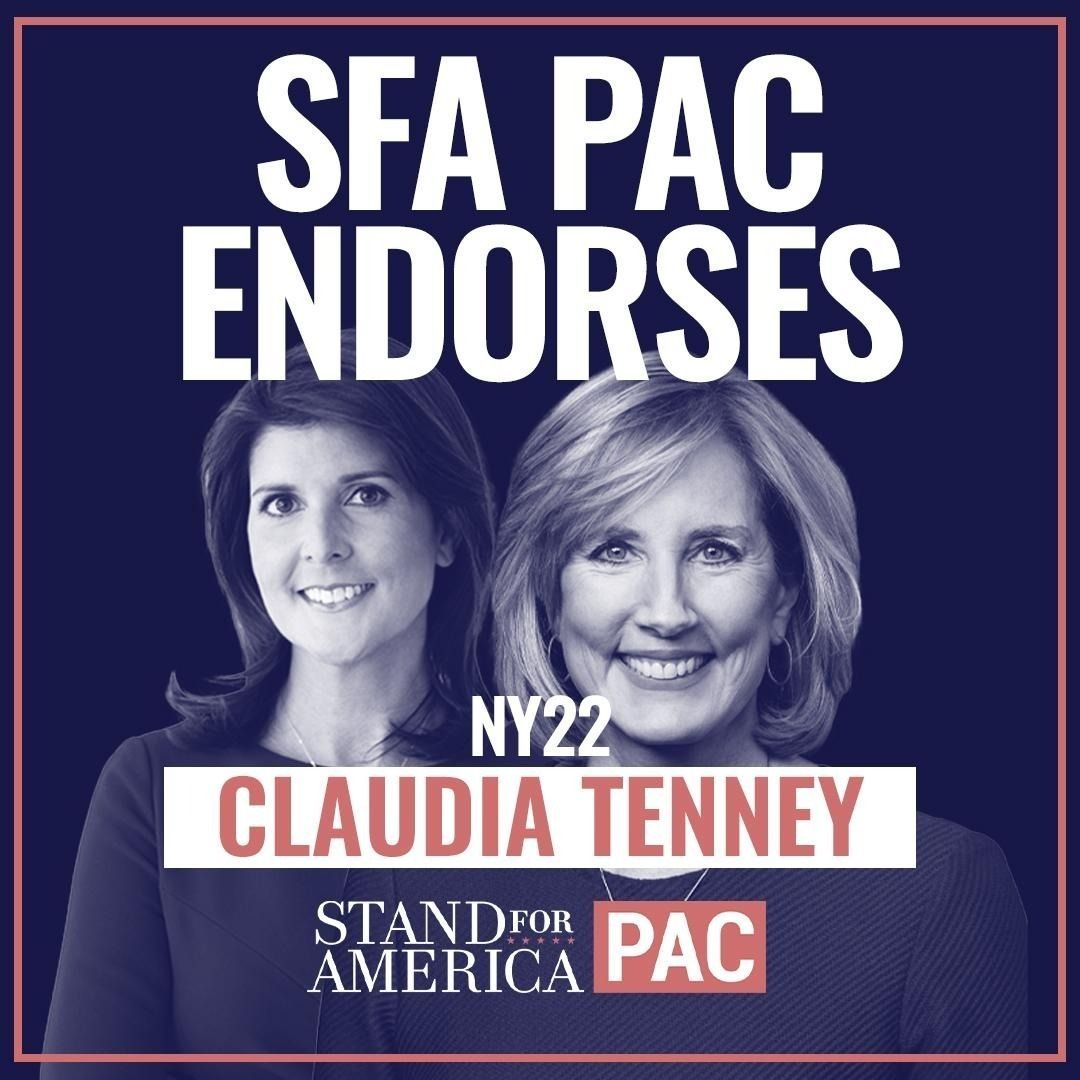 Rep. Tenney is a strong conservative and I'm proud to endorse her. If you are able to help Rep. Tenney gear up for her next election, I'm hoping you will chip in to her campaign as soon as you can. 
Claudia Tenney has spent her life being an advocate for her community and standing up for what is right. As a single mom, she juggled the demands of raising her son while running a small business. 
Now, Rep. Tenney now proudly serves in Congress as a staunch advocate for the people of NY-22. 
I hope you will join me in showing Rep. Tenney your support today. 
My very best,
Nikki R. Haley
Donated before using an account?
Login