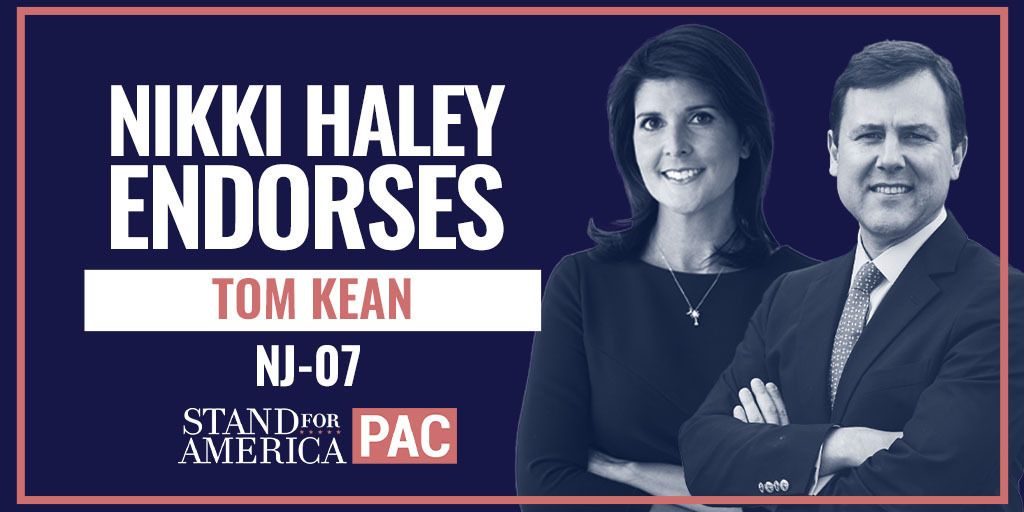 I just endorsed Republican nominee Tom Kean for Congress in NJ-07, and I'm asking you to join me in showing your support. 
He's a conservative fighter we need in D.C. and a proven leader who will stand up for New Jersey, fight to lower taxes, and help small businesses grow.
Donate to help make sure Tom Kean wins the general election.
My very best,
Nikki Haley
Donated before using an account?
Login