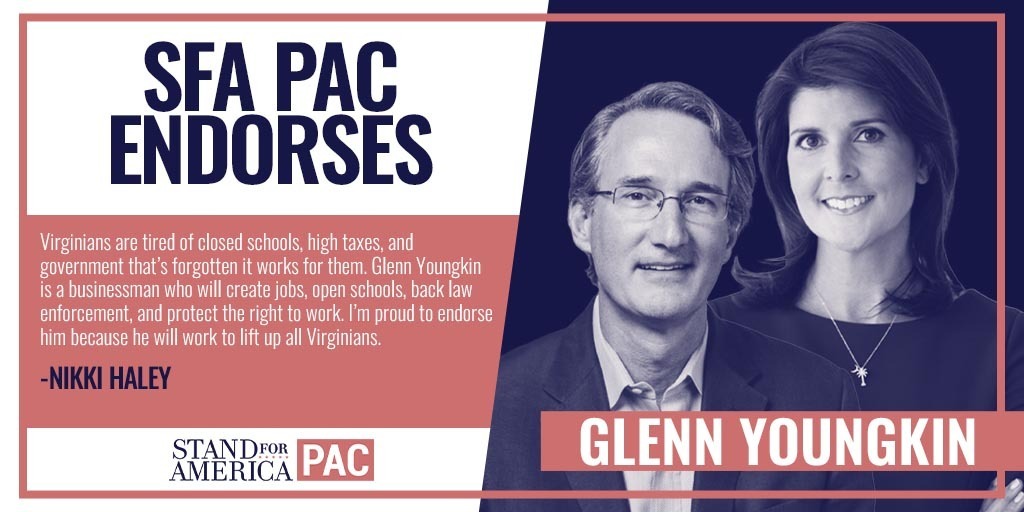 Early voting in Virginia is already underway.
Glenn Youngkin CAN win, but he needs everyone to step up immediately. 
Early voting is already underway and the polls have McAuliffe and Youngkin neck-and-neck.
These final days leading up to the election will determine the future of Virginia.
I am asking everyone who is able to step up right now to help Glenn Youngkin win. Can I count on you?
Please step up before it's too late. 
Let's work together to help Glenn Youngkin win this important election!
Thank you for your support.
My very best,
Nikki R. Haley
Donated before using an account?
Login