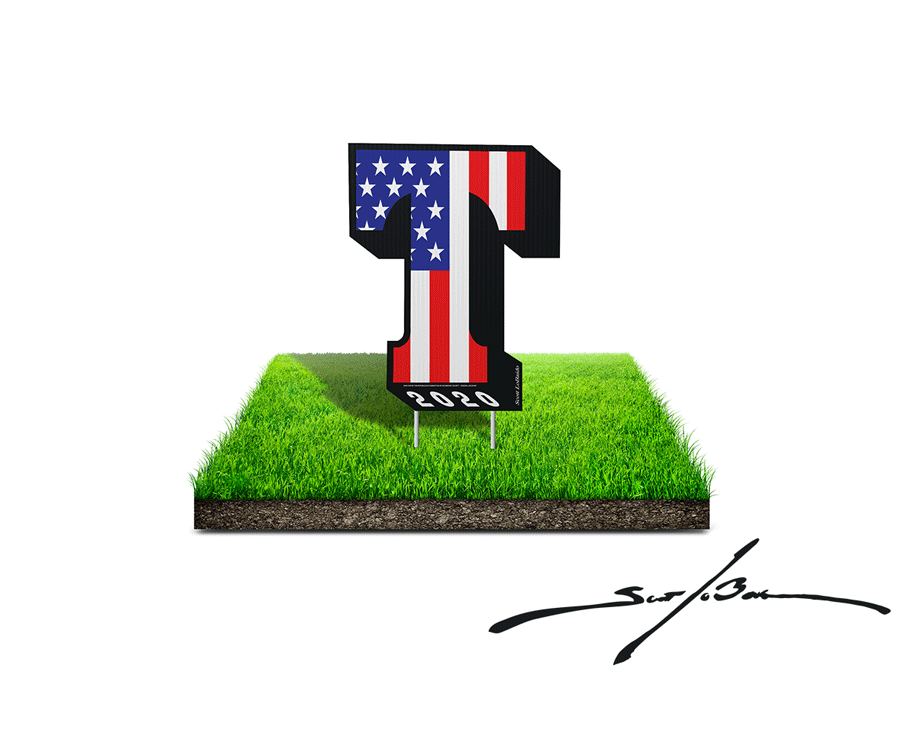 DONATE $25 & RECEIVE A FREE DIE-CUT "T" SIGN
Designed by Patriot Artist and Staten Island Native Scott LoBaido. Dimensions 30" x 24".
Sign must be picked up in person at the Staten Island Republican Headquarters (2300 Richmond Road, Staten Island, NY 10306). Your donation will help Republicans to victory this November.

Donated before using an account?
Login