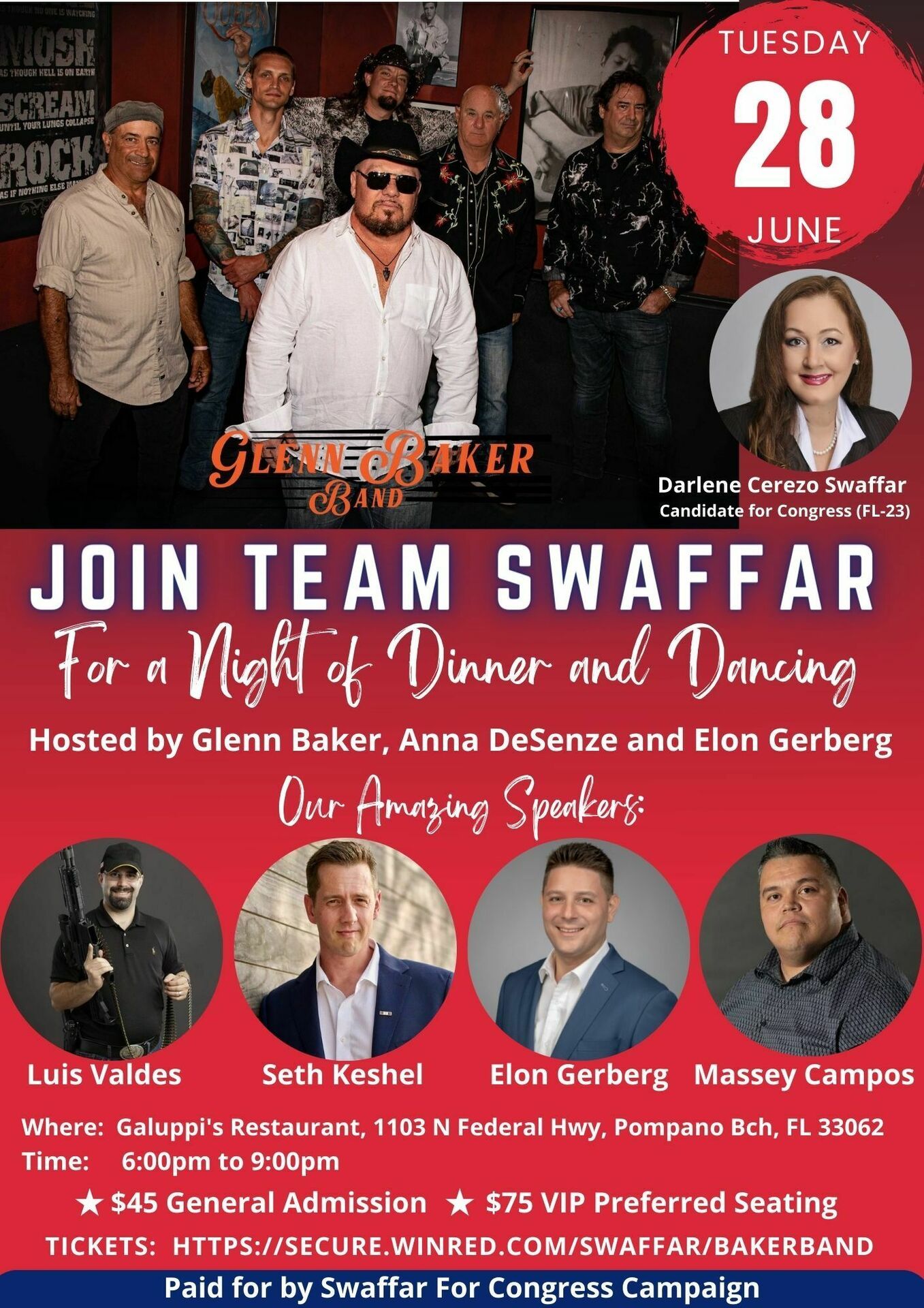 Join Team Swaffar for a Night of Dinner and Dancing with the Glenn Baker Band
For a Campaign Fundraising Event for Darlene Swaffar For Congress (FL-23)
Hosted by: Glenn Baker, Anna DeSenze, and Elon Gerberg
Our Amazing Speakers Include:
Glenn Baker, Elon Gerberg, Luis Valdes, Massey Campos and Seth Keshel
Date: Tuesday, June 28th, 2022
Time: 6:00pm to 9:00pm
Where: Gallupi's Restaurant and Event Center, 1103 N. Federal Highway, Pompano Beach, FL 33062
Advanced RSVP Required - Dinner included with ticket purchase.
Deadline to purchase tickets Monday, June 27th at Midnight
Sponsorship and Speaking Opportunities Available
Click on Ticket level below (will populate at the bottom field), fill out your name, address, email and credit card information, then click "donate" below.  There are no tickets to print.  We will have a Registration Check In Table at the Event.  As we get closer to the date, you will receive a confirmation email with further details of the event.
For more information please call 786-208-1221
Paid for by Swaffar For Congress Campaign
Donated before using an account?
Login