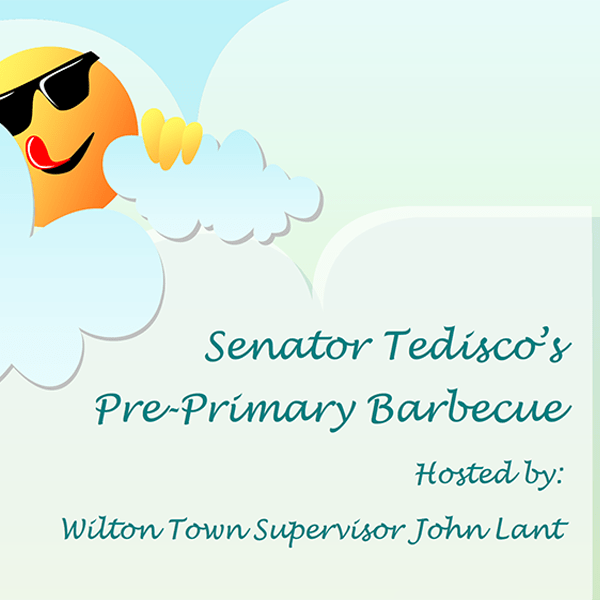 Senator Tedisco's Pre-Primary Barbecue
Hosted by: Wilton Town Supervisor John Lant
Join us to meet your next NYS Senator for the 44th Senate District, Jim Tedisco!
Sunday, August 14th 1:00 - 4:00PM
45 Woodard Road, Gansevoort (Town of Wilton), NY 12831
There will be light food and drinks.
All donations are appreciated.
RSVP at: [email protected] - or call 518-377-9818 by Wednesday, 8/10/22.
Donated before using an account?
Login