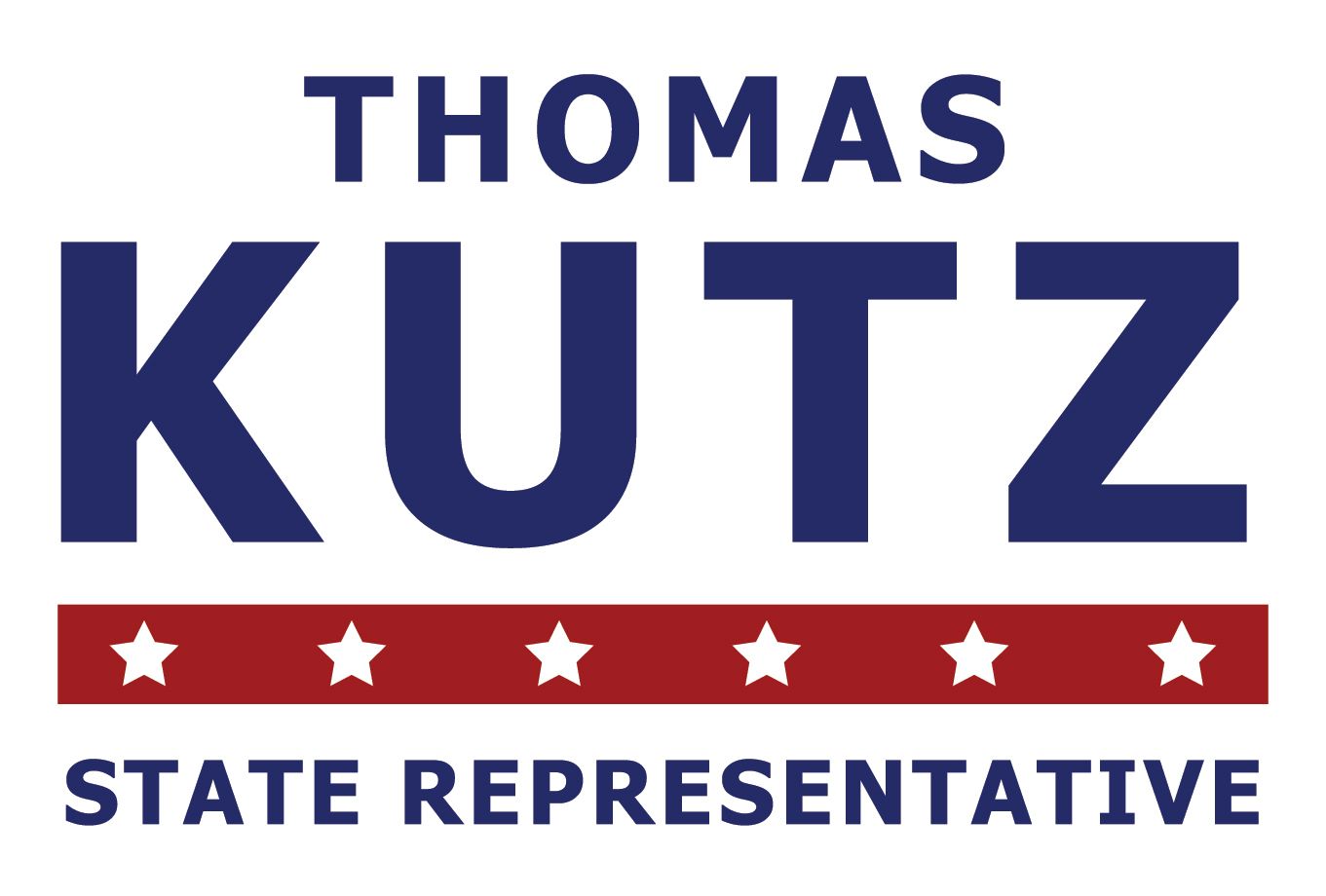 Support our State Reprsentative Thomas Kutz!
Thomas Kutz was elected in 2022 to represent PA's 87th state house district. Cumberland County is a special place, where you can raise a family, build a business, and count on your neighbor. Thomas ran for State Representative to protect our Cumberland County values and deliver principled leadership for our community. He is proud to fight for the protection of our Constitutional rights and the right for each of us to have the opportunity to achieve earned success and upward economic mobility. 
An attorney and dedicated community servant, Thomas's professional experience includes development of federal tax reform legislation and prosecutorial work with the Dauphin County District Attorney's Office. Now Thomas serves as our State Representative in Harrisburg, working hard every day to serve the community we all love and build a more prosperous Pennsylvania for the next generation. 
The 87th district includes central Cumberland county, consisting of all of Upper Allen Township, Silver Spring Township, Monroe Township, Mt. Holly Springs Borough, and parts of Lower Allen and South Middleton Townships. 
Please join us in supporting our State Representative, Thomas Kutz!
Donated before using an account?
Login