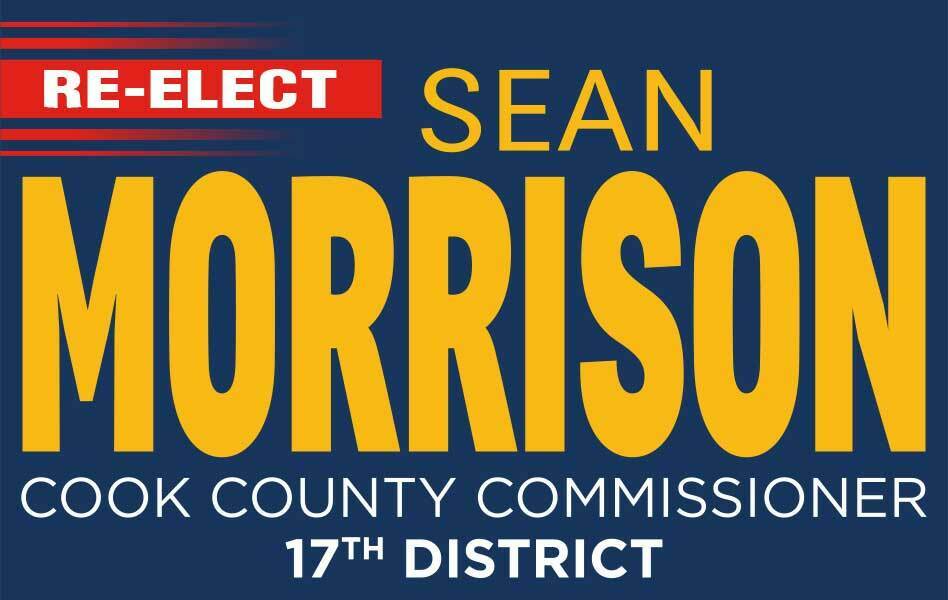 Host Aaron Del Mar cordially invites you to a special
Fall Reception
A fundraiser to support the Re-Election of
Sean M. Morrison
Cook County Commissioner, 17th District

Wednesday, September 21st, 2022
6:00pm to 9:00pm

Durty Nellie's
Gastro Pub & Entertainment Hub
180 N. Smith Street
Palatine, IL 60462

$50 per person

(For more than 2 tickets, multiply the number of attendees times $50 and enter that into the "Other" box below.)

Sponsorships Available!
Donated before using an account?
Login