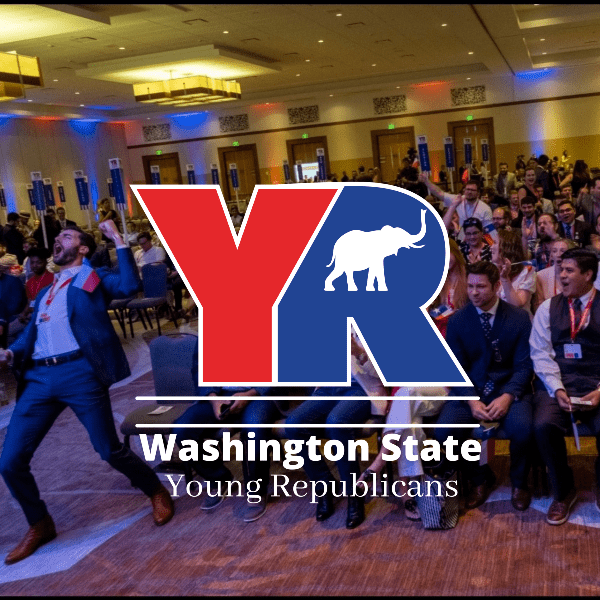 Our mission is to "Recruit, Train, Elect"
"Each generation goes further than the generation preceding it because it stands on the shoulders of that generation." - Ronald Reagan.
DONATE NOW and secure the next generation of conservative leadership!
The Washington State Young Republicans (WSYRs) is the foremost and most successful Republican organization in Washington State in activating young professionals for the Republican Party. We are at a crossroads in our nation, and the WSYRs are working daily towards the preservation of our republic and holding back the flood of "woke" socialism. 
Help us continue to Recruit, Train, Elect the next generation of activists and Republican leaders. 
Invest in Young Republicans!
Donated before using an account?
Login