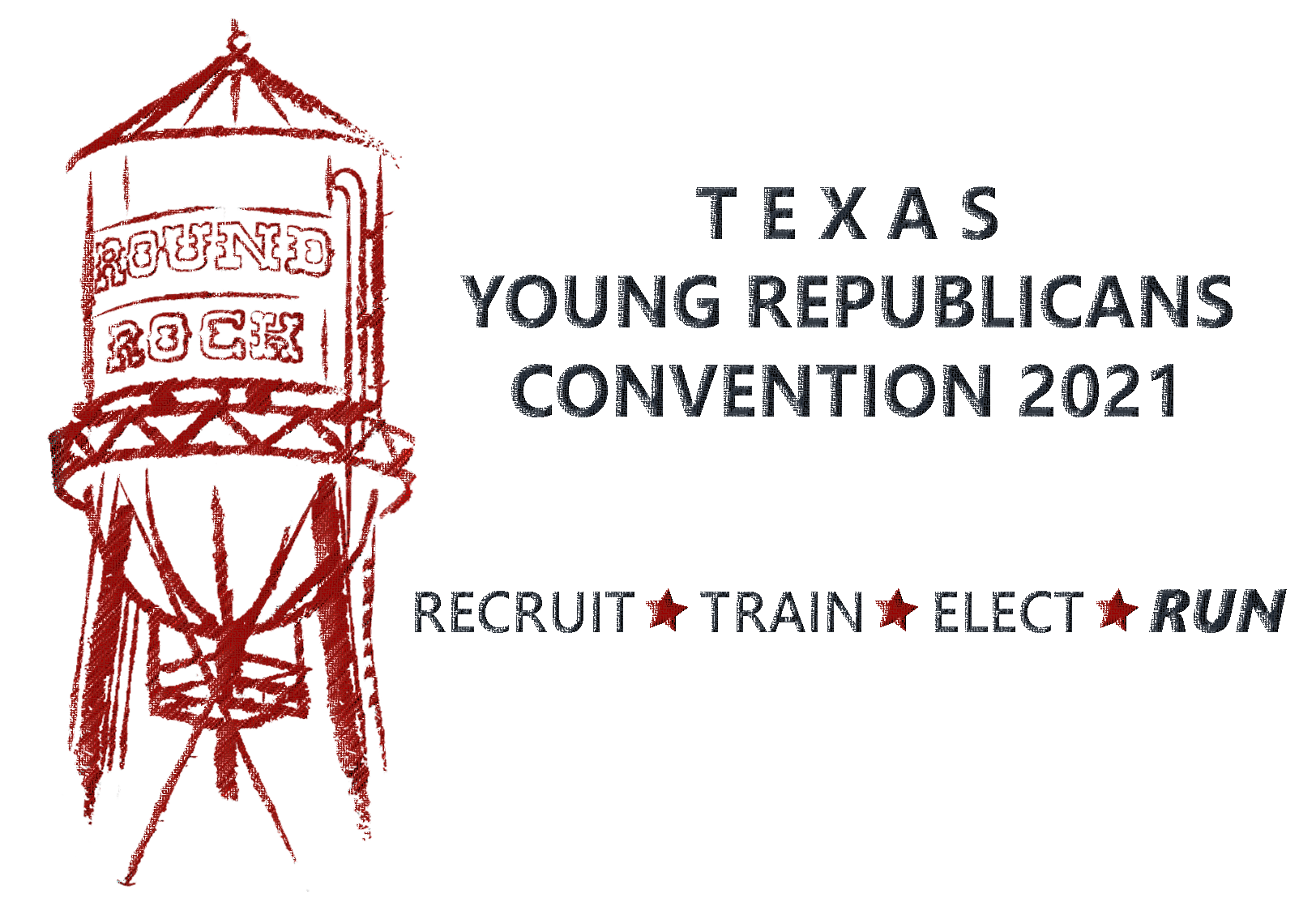 We at the Texas Young Republicans, are an official Republican Party of Texas auxiliary focused on Republicans ages 18 - 40. We have over one thousand members and 20 chapters across the state, and we are growing. 
We are determined to be a force in Texas politics, advance Republican values, and help elect Republican candidates at every level of government. We are the front line in a nationwide battle for the hearts and minds of the next generation.
TYRF is exceted to holding its annual convention at the Kalahari Resort in Round Rock, Texas September 17-19, 2021. Co-hosted by the Williamson County Young Republicans and Austin Young Republicans, hundreds of young conservative activists and leaders will come together as we prepare for the 2022 primary and election seasons.
Sponsors may mail in their donations using this form. Please make check out to Williamson County Young Republicans and mail to PO Box 651, 388 Exchange Blvd. Hutto, TX 78634-9998.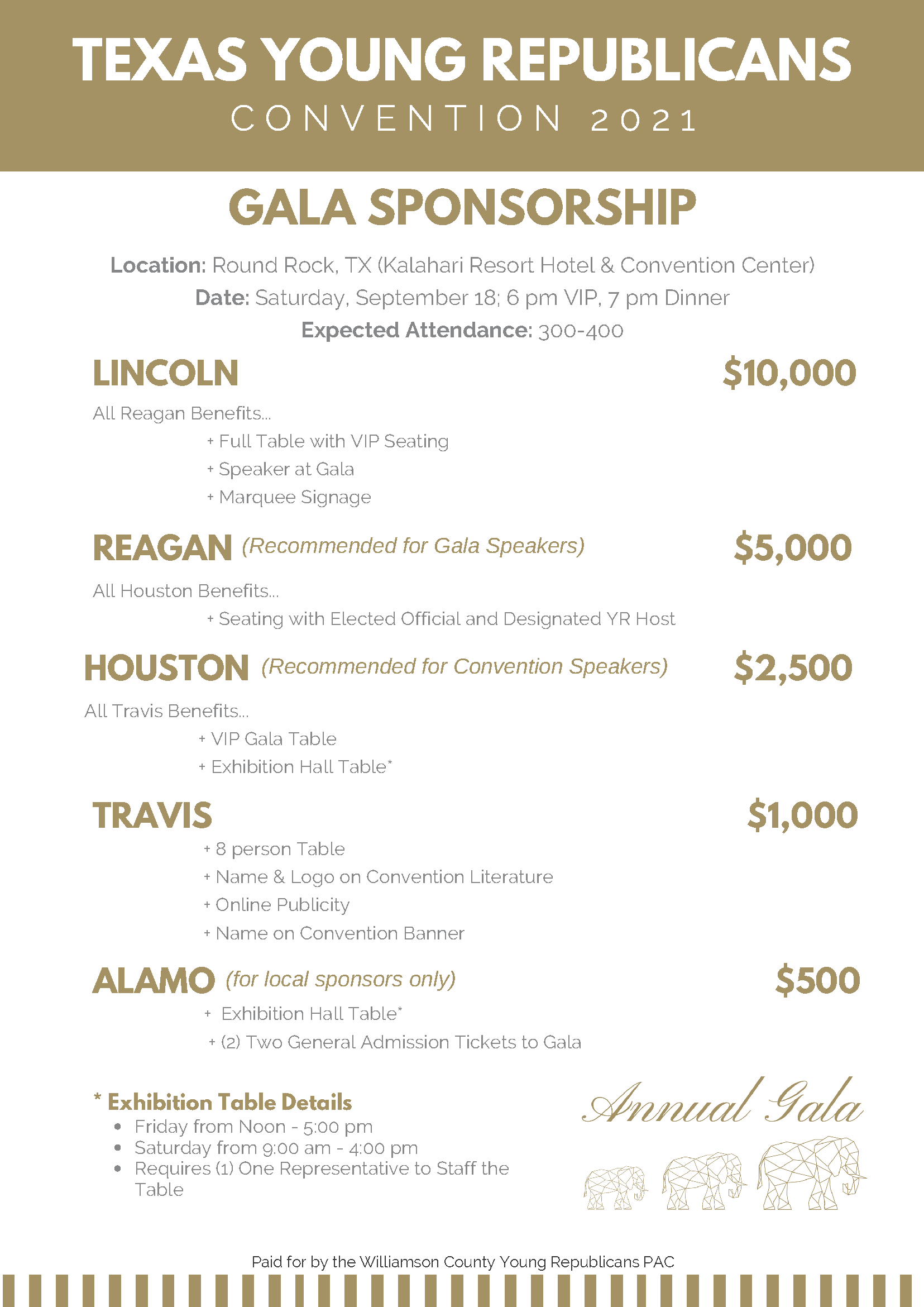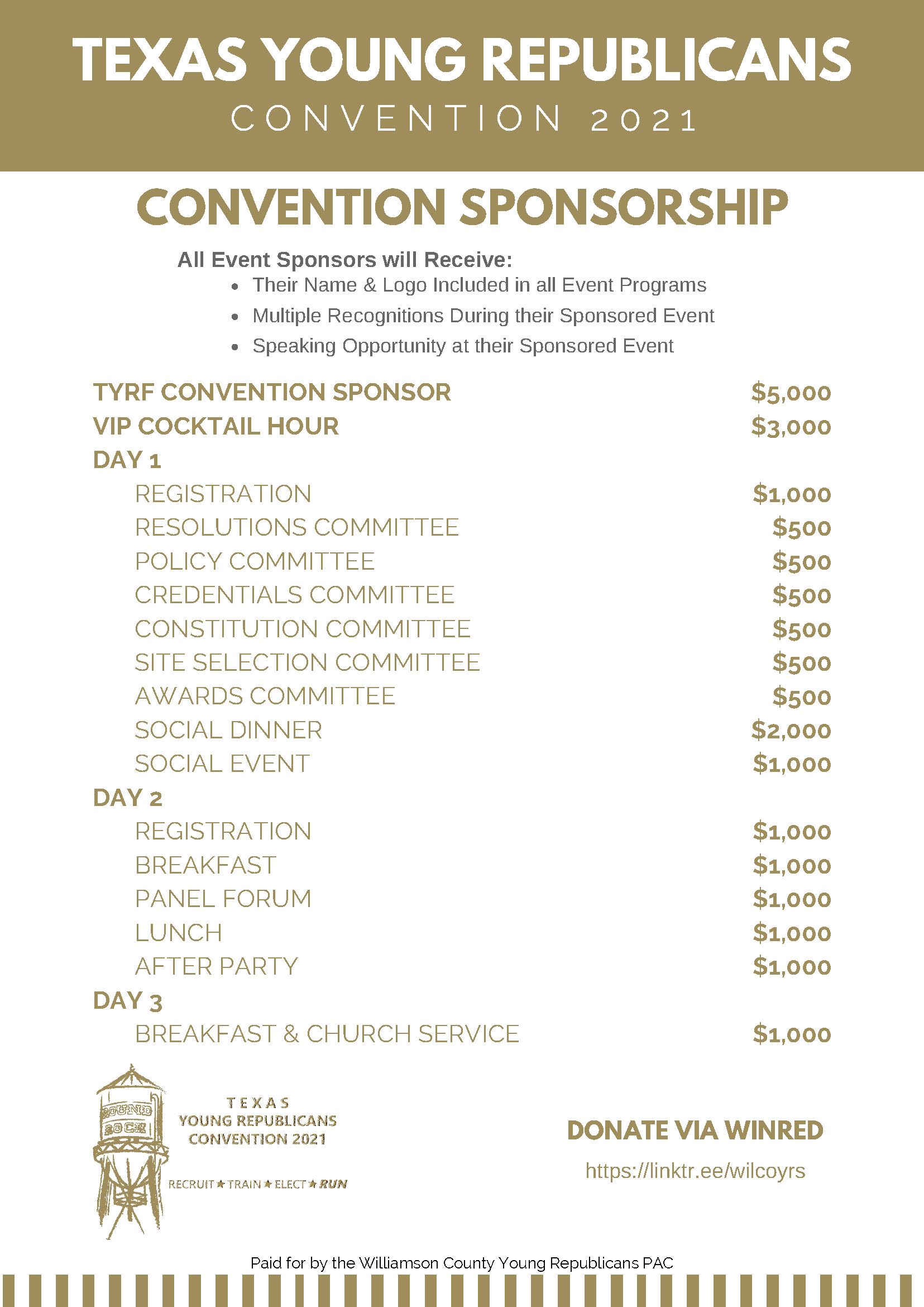 Donated before using an account?
Login