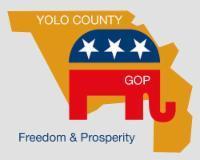 The Yolo County Republican Party tries to support good candidates, volunteerism, and Republican ideals, in our local area throughout Yolo County. 
With your contribution, we can do even more. Thank you for your support, and please go to our website and facebook page to learn more about what we do in Yolo County.
Let YOUR voice be heard - we need your support to take back Yolo County and common sense.
https://www.yologop.org
Donated before using an account?
Login