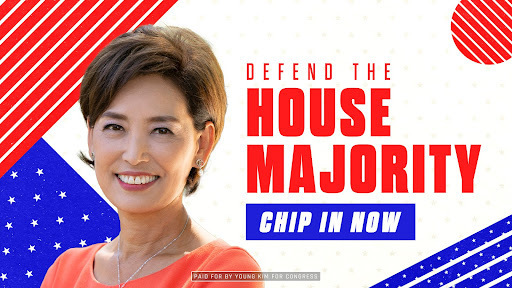 It's Congresswoman Young Kim.  
You might not know this but, the House Majority RUNS through CALIFORNIA. 
Everyone is after our Republican-held seats. Joe Biden and his D.C. Dems are spending MILLIONS to defeat me and my other California Republicans next year. 
If we LOSE the House Majority, then the far-Left will enact the most WOKE agenda this country has ever seen. I wish I was exaggerating—but I'm not.
I'm humbly asking for ANY AMOUNT to help protect my seat and the House Majority.
CAN YOU CHIP IN NOW?
Donated before using an account?
Login